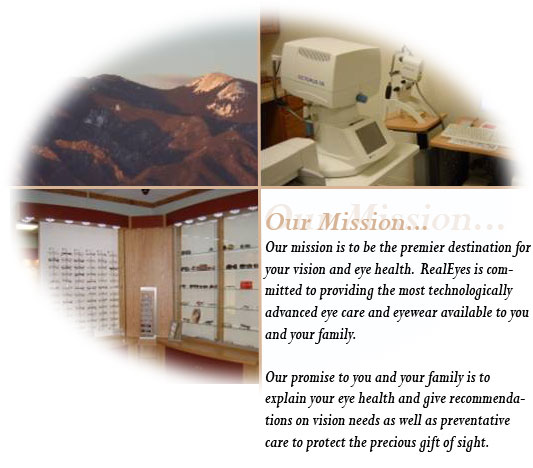 Our practice proudly serves the Taos area with a tradition of quality service and a friendly, helpful staff. Dr. Robert Ratzlaff takes great pride in offering every patient the absolute best in eye health and vision care. We will take the time to answer all of your questions, explain your options, and provide the highest quality eye health treatments available.
Built on the foundation of patient and customer service, RealEyes provides all of your family's eye care needs under one roof. We're confident you'll be pleased learning about your eyes and eyewear possibilities. Come visit our modern facility and friendly staff!!
Click here for our office hours and location!